Why DOOH?
With the increasing use of Digital Technologies, Outdoor Advertisements have seen a promising transformation in the form of DOOH. DOOH has opened doors to immense possibilities, experiments and creativity for the advertisers. While the world is impulsively turning Digital, what are you waiting for? To attract the most number of eyeballs and get the most responsive audience you can always rely on the bright clear digital advertisements.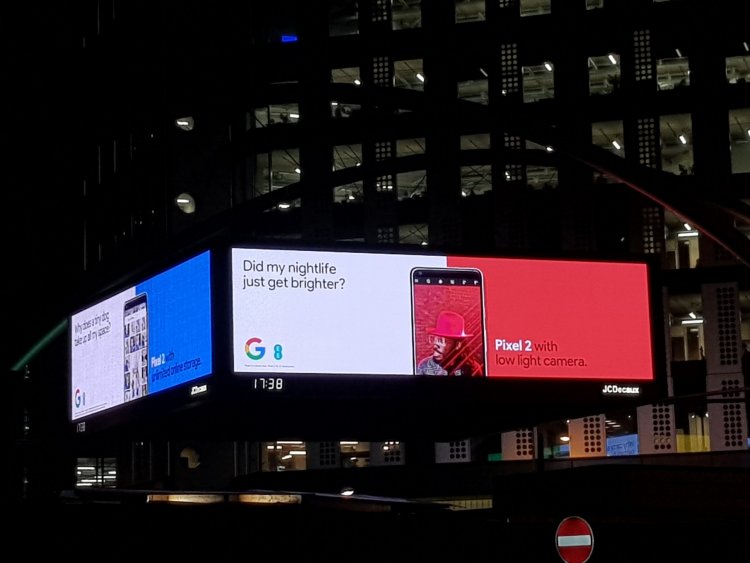 Along with serving out useful and tempting advertisements, DOOH advertisements can also prove beneficial to the general public in a lot of ways. They can provide real-time traffic information to the people to help them take the shortest and best possible routes. Interactive kiosks can be used to promote tourist attractions, they can also provide directory information at chilling and hangout places such as malls and amusements parks; travellers can access schedule information with the help of digital displays at bus or train stations; digital signage wayfinding solutions can be displayed at hospitals or shopping malls to allow users to navigate to the required destination with ease.
What is Digital Out Of Home Advertisement?
Digital out-of-home media refers to every sort of digital media such as digital billboards, small digital sign-boards, TV screens or digital kiosks that present in our environment and are accessible to the public. One of the main reasons why DOOH is engaging more and more audience in Out-Of-Home Media is because DOOH goes wherever the consumer goes. Places with the highest footfall such as airports, bus stations, railway stations and shopping malls are all covered with DOOH. Since people spend most of their time in these places, they end up giving more importance to the Digital Out Of Home Advertisements that are continuously flashing on their faces.
We have jotted down a few points which you might want to consider before choosing your next Out Of Home Advertisement:
Higher Impact
The mobile and creative DOOHs ads are hard to resist. Since they cannot be turned off, these big sized attractive visual displays, cut through the clutter to grab the attention of even the busy and occupied viewers. As DOOH are a part of our environment, they often prove to be engaging and unmissable, resulting in the higher impact of the campaign.
Reduced Management Costs
Traditional billboards require printing and installation charges for each new ad to be displayed. Though it takes more investment while setting up a Digital Screen but they prove to be beneficial in the long term as you can easily display fresh, automated and bright content on digital billboards in no time. It works on the principle of invest once, earn daily as once installed it requires no or negligible charges for its management.
Broader Reach
Digital Out Of Reach Advertisements has the broadest audience reach. These visual attractive media are liked by all age groups, economic groups and even travellers. It not only engages customers but also influences their buying decisions. Digital Advertisements placed near the Point Of Sale in shopping malls and other such stores often convince the potential users to drive impetuous purchases.
Variety of Content
Don't you get bored of seeing the same static image every time you cross the same lane? While regular billboards display static images for weeks or even months, Digital advertisement can change every 15 seconds. With the help of DOOH, you can easily display a variety of ads without any external help. This variation on the digital screen keeps the audience interested and engaged.
More Creative and better Quality
With the changing climate conditions, static billboards also suffer a lot. The constant exposure to rain, dust and sunlight often affects the quality of the images displayed. But with DOOH, you always exhibit clear, bright and engaging images. While digital media always give better quality it also offers you a platform where you can experience all your creative ideas together.
Exact Demographics
If you want the exact results of how your Outdoor Advertisement is performing, DOOH is all that you need. DOOH campaigns generate useful viewership analytics. It not only helps you know the impact of your media on the viewers but also tells you the time-period during which your media attracted the most number of eyeballs. By knowing the kind of audience an ad is reaching, media advertisers can easily place their ads according to their target audience and make the most of every ad displayed.
What's Your Reaction?