How to add life to boring-static billboards?
Still using the big, old-style, static billboards to grab the attention of your audience to make them take an action but not getting much of a positive response? Being the most common form of advertisement, with the constant exposure that it provides, it is often taken for granted. They are often deprived of the credits they deserve. One of the major reason for this being the visibility of static billboards be the same as they have been for decades.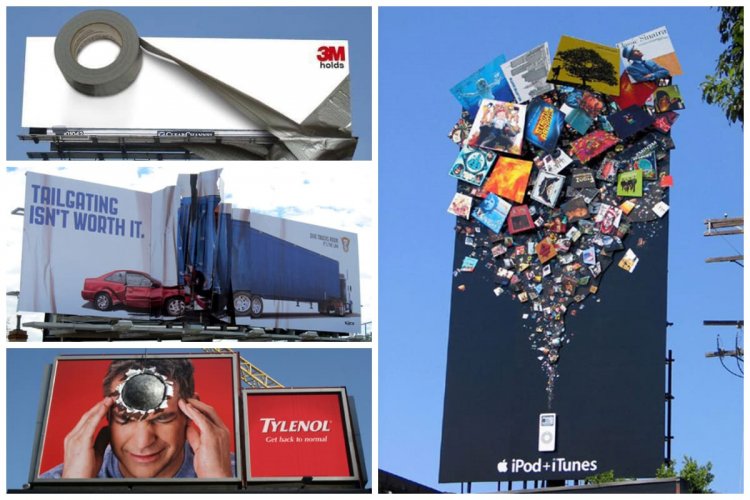 If you want to add a pinch of modernisation to your old school hoardings in order to upgrade them and unlock more and more doors of possibilities for the network owners then here is what you need to do:
Illuminating Billboards
Equipping your billboard with lighting to provides night-time illumination of an advertising message, usually from dusk to midnight is a great strategy to gain maximum brand exposure. Few things to be taken into consideration while adding lightning to your billboard are:
For a better and detailed view of the billboard or hoarding, the evenness of lightning is a must. The more even the lightning, the more clear are the details portrayed.
Always opt for cool lightning to get the maximum visibility of your outdoor media.
Lights tending towards white/blue colour end of the spectrum are considered best for OOH advertising.
Minimal Advertising
Minimal advertising is all about the idea that less is more. None of the reader or viewer likes to invest much of his time on advertisements. So if you only have 5-6 sec, it becomes even more important to make every sec count. Each word of your advertisement should be worth his time. Here are my favourite examples of minimal advertising:
Choosing the right Material:
The most modern and professional option to choose it steel or other metal but they could turn to be a little heavy on your pocket. As the cost of steel would cost you twice the cost of wood. You can also go for durable plastic as they are both cheap and visibly attractive.
Challenging/Mentioning your competitors:
To win the advertising race in today's competitive world, it's crucial to know where your competitors are standing. To be the best you need to give better products and services than the rest of the companies. Challenging your opponents openly can definitely add fuel to the fire of advertising and attract more eyeballs than ever. Given below is one such example where BMW and AUDI started an advertisement war and everyone went crazy over it.
What's Your Reaction?