Beginners guide to OOH
Ever wondered why tech companies like Apple, Facebook and Google turn to Out-Of-Home advertising whenever they launch a new feature or product, even after being the kings of online advertising. That is the power of transit media.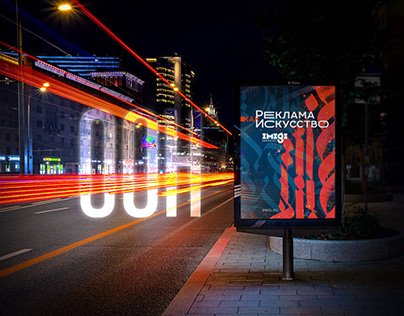 What is Out-Of-Home Advertising?
Any kind of visual advertising media that reaches the audience while they are outside their homes is considered as Out-Of-Home advertising. It includes billboards and signs, ads on street furniture like bus shelters and benches, in transit areas like airports and train stations; and place-based ad-media at a stadium and in the cinema.
Big brands like McDonald's, Apple, Amazon, BMW and Coca-Cola have made the best use of OOH formats in their advertising campaigns. In Fact, brands like McDonalds and BMW are known to make the wittiest and most creative OOH advertisements that the audience could not forget for years.

Why media buyers are crazy about OOH Advertising?
While consumers are spending more and more time looking down at their phones, they are often bombarded with online advertising continuously. People have started switching to ad-blockers to get rid of them, even if they don't use ad-blockers, the possibilities of an average advertisement being seen are not much. But with OOH advertisements, you don't have to worry about any such thing as most of the OOH media are unskippable. The viewer can't switch it off like television or radio. People refer to Outdoor Advertisement as a welcome distraction, unlike online advertising that sometimes becomes frustrating.
Research from Ocean NeuroScience stated that "Consumers are 48% more likely to click on a mobile ad after being exposed to the same ad on an out-of-home ad first". Outdoor advertising also delivers a high Return of Investment in all categories; the higher the budget spent on OOH advertising, the larger the ROI will be produced.
Since people are spending more time away from home, the potential for outdoor advertising to reach more and more audience has also increased. OOH advertising can be easily tailored to any budget, with a minimum time span of 2 weeks or a maximum of 5 years.

OOH is going digital
The Digital Out-Of-Home media offers greater capabilities, impact and convenience. With the help of Digital OOH, you can use brighter and more number of images for the same advertisement without much human aid and zero wastage of time. DOOH is growing at a rate of 16% per year, resulting in the upliftment of the entire OOH industry. DOOH is overtaking OOH and replacing it. Digital Out-Of-Home serves as a friendlier and less time-consuming alternative with more exciting, creative and impressive visual ads. The future of DOOH media is dynamic and bright with even more brighter opportunities for media companies and buyers.
What's Your Reaction?